Join us for the social justice party of the year!
Do you have your outfit yet?
Justice Within Reach is coming up soon on Friday, May 31, at The Redd in SE Portland.
Join us as we eat, drink, and dance the night away to raise funds for MRG Foundation's grant-making pool, meaning more dollars toward social justice organizing. This signature event is an exciting celebration that highlights the work of MRG Foundation and our grantees throughout the state! We raise half that resources needed for a single grant cycle!
Justice Within Reach is one of the few movement building spaces in the state where organizers, activists, and allies cross issue lines and geography to put on their party hats and celebrate all that is joyful about our communities, reminding us of how far we have come and giving us a clear vision of the world we are working to create.
Buy Your Dance Party Tickets Now!
* We have closed dinner ticket sales and are only selling tickets to the dance party at this time. Contact Dena Zaldua at dena@mrgf.org for any questions.
Sponsor Justice Within Reach!
For the past 15 years, Justice Within Reach has uniquely brought together our grantee community, donor activists, civic leaders and movement-building organizations. As a result, our attendees reflect the racial, economic, and geographic diversity of our community. Through JWR, you will join community organizations and people working for change. By tapping into Oregon's transformative social justice movement at this event, you will grow your visibility and presence among local philanthropists and community leaders.
We offer varied levels of recognition so that our supporters and donors get to know your business or organization's work by association. MRG's community is highly diverse, progressive, and conscientious. With an audience of nearly 10,000 people online, and the Justice Within Reach event of 350, your sponsorship gives you multiple opportunities to reach MRG's community. Our events team and MRG staff are ready to work with you for a package that fits your goals and budget.
Download our Sponsorship Brochure to learn about the benefits of partnering with MRG Foundation!
Purchase your sponsorship online here.
*We have closed sponsorships at this time. For any questions please contact Dena Zaldua at dena@mrgf.org
We are THRILLED to announce Carla Rossi

Photo credit: Sam Gehrke
The one and only CARLA ROSSI (Anthony Hudson, Grande Ronde), best known as Portland's premier drag clown, will be our featured performer. You do not want to miss her!
THANK YOU to our wonderful sponsors! Your generosity and partnership helps bring racial, gender, economic, and environmental justice to all of Oregon
AIW Creative
Cynthia Addams
Beneficial State Bank
Brink Communications
Center for Nonprofit Law
Columbia Bank
Confederated Tribes of Grand Ronde
Education Northwest
Heritage Bank
Metro
Metropolitan Group
Meyer Memorial Trust
Madeline Moore
Multnomah County Health Department
Northwest Health Foundation
Oregon Community Foundation
Oregon Health Authority
Progressive Investment Management
Prosper Portland
Doug Stamm & Jackie Gordon
Urban League of Portland
Questions? Contact Development Director Dena Zaldua at dena@mrgf.org.
We can't wait to get our party on with you!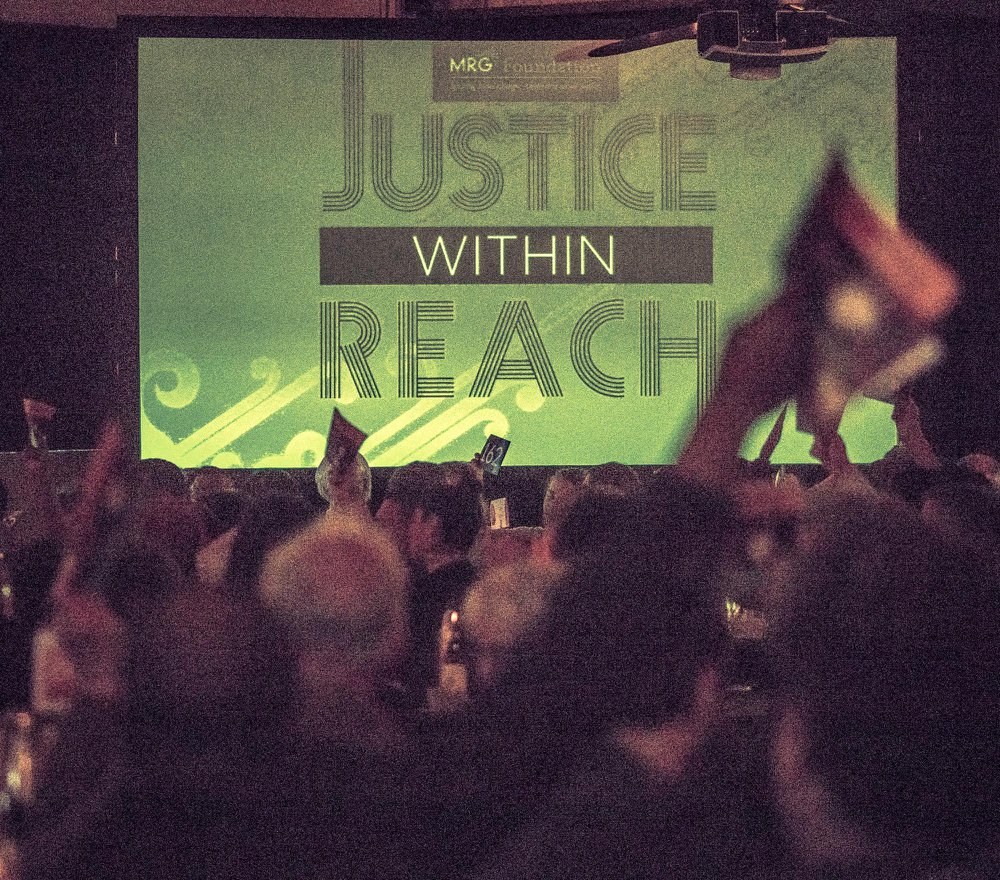 Event Info
May 31, 2019
5:30 PM (PDT)